Employment
Welcome! We appreciate your interest in employment with BRC Dry Cleaning!
BRC Dry Cleaning is committed to maintaining a community which recognizes and values the inherent worth and dignity of every person; fosters tolerance, sensitivity, understanding, and mutual respect among its members; and encourages each individual to strive to reach his or her own potential. If you think you have the right stuff, send us your Resume and start the next phase of your life as a BRC Dry Cleaning Employee.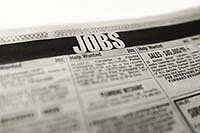 We offer employment for these positions:
Counter Help

Shift Supervisors

Professional Pressers'

Spooge Removal Inspector
BRC Dry Cleaning provides Equal Employment Opportunity to all employees and applicants for employment in accordance with all applicable Equal Employment/Affirmative Action laws.